Improving Public Health in Wisconsin
Through Collaboration
Wisconsin has much to offer by way of high-quality health care and leading biomedical research, but we need to do better when it comes to providing adequate and affordable health care to every resident, no matter their zip code, race, gender, or socioeconomic status.
Tribal populations, rural folks, and people of color all experience vastly different health care systems and outcomes.
Solving these health challenges requires collaborative efforts among public health organizations, community-based organizations, state and local entities, and public and private foundations committed to making Wisconsin healthier and more equitable.
Numerous collaborative efforts are taking place around the state to improve public health in Wisconsin. This page provides a primer to public health funding sources, statewide initiatives, national best practices, and community health improvement data and resources.
The best way to address Wisconsin's significant public health challenges is to pool resources, knowledge, and expertise and work together toward shared goals.
We believe these collaborative approaches can help Wisconsin forge a path to a healthier and more equitable future.
National Best Practices
Public health issues do not stop at state borders, of course. Even though there are variations from region to region, and state to state, some challenges invite national attention. The AHW Endowment is proud to be a certified Healthy People 2030 Champion.
Healthy People 2030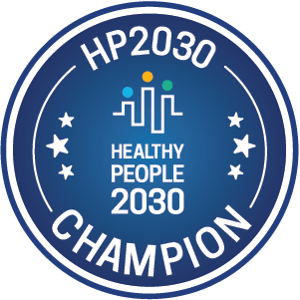 Healthy People 2030 exemplifies the collaborative approach to promoting health and wellness.
It recognizes and supports public and private organizations around the country that are addressing social determinants of health, ending disparities, and improving health and wellness. Healthy People 2030's priority areas include
Health equity

—"Eliminate health disparities, achieve health equity, and attain health literacy to improve the health and well-being of all."




Social determinants of health—the conditions in the environments where people

live, work, and age that affect their health risks and outcomes.




Health literacy—improving communication between patients and providers and increasing the health literacy of the population

Learn more about Healthy People 2030 and the resources this program offers to organizations on the frontlines of public health action and advocacy.
Region V Public Health Training Center
The Region V Public Health Training Center (RVPHTC) seeks to advance the skills of the current and future public health workforce to improve population health outcomes. Part of the Public Health Learning Network, the RVPHTC develops online and in-person trainings on a variety of public health topics.
Learn more about available trainings and other resources offered by RVPHTC.
Wisconsin's Public Health Challenges
How do we know where Wisconsin stacks up when it comes to public health challenges? America's Health Rankings does an excellent job of analyzing data. The organization publishes annual reports that track more than 80 measures of public health.
Their 2022 Annual Report found that the pandemic remains a challenge, especially for racial and ethnic minorities. It also may have contributed to a longer-term increase in drug deaths and premature deaths. Since the pandemic, rates of chronic conditions, cancer, arthritis, and depression have all increased.
The national report emphasizes the stark disparities that exist in almost every area of health and well-being. It tracks the physical, social, and mental health indicators across various groups, and demonstrates that every state in the union has work to do when it comes to creating a healthier and more equitable society.
America's Health Rankings 2022 Annual Report scored Wisconsin as the 21st healthiest of the 50 states.
Assessing Wisconsin's Public Health
Wisconsin's Public Health Challenges
Health Inequity in Wisconsin
County Health Rankings
Statewide and Regional Snapshots of Public Health
Wisconsin has a number of regional disparities that affect the overall picture of public health. The Department of Health Services (DHS)has divided the state into five regions to understand the health outcomes and needs of various communities.
Each of these regions completes public health assessments as part of the Community Health Improvement Process (CHIP). Each region has an independent process for completing the assessments, but DHS recommends consulting the statewide health plan (SHIP) that DHS is required to produce every 10 years. The 2023-2017 State Health Improvement Plan was created with the input of thousands of community members, partners, and organizations. It outlines three Foundational Shifts that are essential to improving public health.
Institutional and systemic fairness

Representation and access to decision making

Community-centered resources

The CHIP also identifies five priority areas:
Social and community conditions, including

Economic well-being

Supportive systems of dependent care

Healthy housing

Physical, mental, and systemic safety

Person and community-centered health care

Social connectedness and belonging

Mental and emotional health and well-being




The Community Health Assessments are created by teams of community representatives who determine what type of data and information can help address the priorities of each region.
Grants.gov
Foundations in Wisconsin
Health and Human Services
Centers for Disease Control (CDC) Grants
Substance Abuse and Mental Health Services Administration
Department of Health Services
United Way
AHW Endowment Grants
Wisconsin Partnership Program
Grants.gov

Organizations seeking public health funding should register at Grants.gov. This is a federal clearinghouse where people can search for grants and get information on different aspects of federal grants. Their Grants Learning Center and Community Blog provide guidance on finding and writing grants. After creating an account, they will send email alerts about relevant grants.

Foundations in Wisconsin

Grant seekers often begin their search with the Foundations in Wisconsin database, which is run by Marquette University. There is a fee to get access for the database, and it is updated monthly with contact information, personnel, financial information, and application details.

Health and Human Services

The U.S. Department of Health & Human Services (HHS) is the largest grant-making agency in the nation. Most HHS grants are awarded to states, territories, tribes, and educational and community organizations. Grants.gov provides opportunities to search for available grants.

Centers for Disease Control (CDC) Grants

The Centers for Disease Control (CDC) provides many funding opportunities for tribal, local, and territorial health agencies. The best way to get up-to-date information is to register for a grants.gov account.

Substance Abuse and Mental Health Services Administration

The Substance Abuse & Mental Health Services Administration (SAMHSA) is a source of grants for mental and behavioral health care initiatives. It announces funding opportunities through Notice of Funding Opportunities (NOFOs). These notices include all the information needed to apply for a grant. Similar to other federal grantmakers, organizations must be registered on Grants.gov to apply for SAMHSA grants. In Wisconsin, SAMHSA is funding substance abuse prevention and treatment, community mental health services, projects that assist people transitioning from homelessness, and other critical wellness initiatives.

Department of Health Services

The Wisconsin Department of Health Services (DHS) is committed to improving the health of all Wisconsinites, and has an annual budget of more than $11 billion. It provides a number of grants to organizations addressing public health challenges. The agency is supporting community efforts to address the opioid crisis, increasing access to dental and health care, and training health professionals, among other priorities.

United Way

Wisconsin has 40 United Ways, and each of them is governed by a board of local volunteers who are charged with setting priorities and making investment decisions. This online map helps people find their local United Way to determine if the workplace giving initiative is offering grants to improve public health.

AHW Endowment Grants

The Advancing a Healthier Wisconsin (AHW) Endowment is committed to investing in collaborative solutions to public health challenges. Working with partner community organizations, AHW has invested in increasing access to fresh fruits and vegetables, improving trauma screening, reducing cancer disparities, ending the cycle of family violence, and much more.

Since 2004, AHW has invested more than $300 million in promising biomedical research, supporting community health initiatives, and building the health workforce needed by Wisconsin.

In addition to grant funding, we develop and deliver resources that add value to the partners we serve, building capacity within Wisconsin's healthcare ecosystem and extending the impact of our investments to maximize opportunities for people and communities throughout the state to thrive.

Current Funding Opportunities and application requirements are updated throughout the year on the AHW website.

We publish requests for applications (RFAs) for funding throughout the year.

Wisconsin Partnership Program

Another crucial avenue for grant funding is the AHW Endowment's sister organization, the Wisconsin Partnership Program, which works with the University of Wisconsin School of Medicine and Public Health to fund research, education, and community partnerships.

Since 2004, the Partnership Program has awarded hundreds of grants to explore treatments for disease and injury and advance innovation in medical education. It has also invested in efforts to improve maternal and child health, reduce drug and alcohol use, and advance health equity.
Statewide Initiatives Impacting Public Health
Creating a healthier and more equitable Wisconsin requires commitment, action, and investment in multiple sectors and at all levels of society. A number of statewide initiatives demonstrate this collaborative approach to public health.


Advancing Behavioral Health
AHW's Advancing Behavioral Health Initiative is a $20 million, three-phase initiative that began with funded learning and planning, moved into a five-year implementation phase, and ends with a two-year sustainable transformation phase that supports 10 community coalitions in meeting their goals to create better and more equitable mental and behavioral health access for underserved populations.
Population Health Institute's Wisconsin Healthiest State Initiative
The Population Health Institute's Wisconsin Healthiest State Initiative is another collective effort to bring about equitable change in Wisconsin's health outcomes.
Healthiest State Convenings are bringing together diverse leaders to set an agenda to address health equity challenges. These gatherings are used to identify shared priorities and develop a shared narrative that expands the understanding of what shapes health and equity. Every other year, a statewide Summit provides training and capacity building to support concrete efforts among the coalition partners.
Children's Mental Health Initiatives (Wisconsin Department of Children and Families)
The Wisconsin Office of Children's Mental Health funds major initiatives that support the mental health of children and/or their families. The following are some of the major initiatives that receive support.
Family Foundations Home Visiting Program, which provides home visits for pregnant women and families
Boys and Girls Clubs of Greater Milwaukee, which funds programs that improve social, academic, and employment skills of youth
Trauma and Recovery Collaboration Project, which provides trauma-focused training for caregivers, community members, and people who serve children


Wisconsin Community Health Empowerment Fund
The Wisconsin Community Health Empowerment Fund (CHEF) creates CHEF teams that work to support existing community health coalitions to assist in funding their work to improve public health. The organization helps community health innovators build their organizations and grow their financial resources through long-term endowments.
Events: Join In on the Collaboration
Events take place throughout the year in Wisconsin that bring together major stakeholders and partners to brainstorm and strategize on how to best address Wisconsin's health challenges.


Do You Have an Event?
If your organization is advancing public health, addressing health equity, or creating collaborative approaches, submit your event to advance collaboration to be included in our featured events.
Collaboration for a More Equitable Wisconsin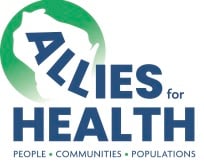 The pieces of the puzzle are all here. Now it's up to us to put together a plan for transforming the public health ecosystem in Wisconsin.
When clinicians, researchers, funders, public health departments, nonprofits, and state and local entities come together with a shared purpose, the result will be a healthier, and more equitable Wisconsin.